Meet Tracy McKearney!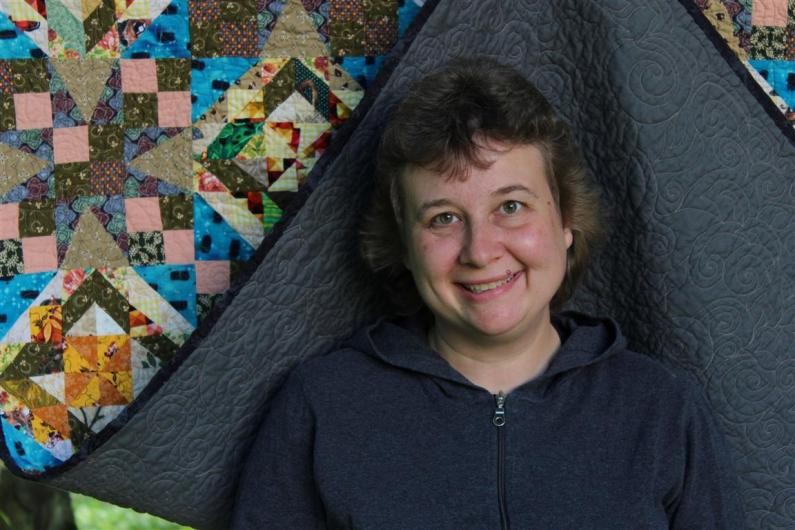 Tracy gets to be our first Innova owner interview here on the blog. How exciting!
Tracy's business is named Snow Dog Quiltworks. She has owned her Innova for 5 months now and quilts daily. She is currently stitching on a 22" with Lightning Stitch on a 10' frame.
Tracy answered a few questions for us about her quilting style.......
How did you get started quilting?
I have been quilting since 1998. My love of quilting started from my admiration of the beautiful quilts made by my mother in-law. I got started when she sat down with me one morning for a few minutes to show me a few piecing stitches. That was all it took to inspire my passion for quilting. I have been hand quilting for 18 years, added free motion quilting on a domestic machine 5 years ago and bought my first Innova Longarm 5 months ago.
Do you have a favorite technique or style that you like to quilt/use? Ex: feathers, modern lines, some of your favorite pantographs, etc?
My favorite technique or style is custom/free hand quilting swirls with variations of leaves and feathers. I love traditional styles and creating new designs. You will always find me with a small notebook to draw/doodle inspiration for new quilting designs.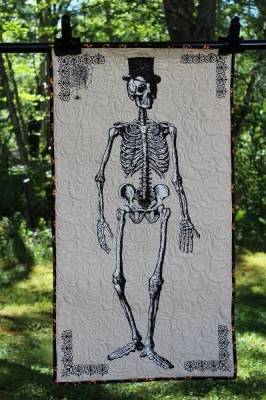 How often do you use your longarm?
I use my longarm daily and will soon be offering longarming services.
What inspires you the most about quilting?
I am inspired by my surroundings, nature and the outdoors are a huge part of my quilting designs. I love to spend my time outside gardening, hiking and mountain biking with my husband, twin teenage boys and our two Siberian Huskies.
I create quilts for my family and others to enjoy and cherish for generations. I believe that everyone should have at least one quilt to call their own. Quilts appeal to me because they have both utilitarian and artistic aspects. A quilt can bring such joy and warmth to anyone.
What are your favorite quilt trends right now? Ex: Fabric types, pattern types, quilting styles, etc
I particularly enjoy scrap quilting, many of my quilts contain a wide variety of colors and patterns with a specific intent to create a tapestry of often random blocks that blend together in a unique way. This allows me to be creative during the quilt making process to draw from a large inventory of fabrics rather than fully planning my quilts ahead of time. When choosing quilting designs I go by the fabrics and the overall feel of the quilt.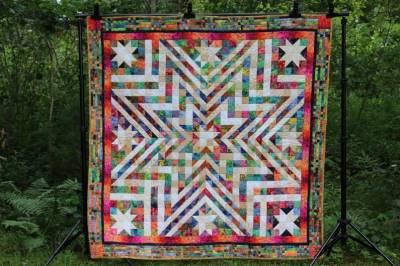 Have you use your longarm to make or quilt something other than a quilt?
I have quilted smaller items using my longarm, such as valances for windows, table runners/toppers, and coasters/mug rugs.
Tracy's business ,Snow Dog Quiltworks, is also a part of a combined Etsy store with her husband. They have combined their love of working with wood and fabrics to be able to share a variety of our handcrafted pieces. Check them out!
www.etsy.com/people/snowdogquiltworks
We can't wait to see what Tracy comes up with next!
Stay Informed
When you subscribe to the blog, we will send you an e-mail when there are new updates on the site so you wouldn't miss them.